Liane E. Gallant, Personal Coach, Reiki Master, Reflexology Practitioner & Wellness Facilitator
Barrie, Ontario and Simcoe County
(705) 733-9955
www.personal-coaching.ca Email
Personal Coaching and the Power Living program will teach you step-by-step how to become the powerful person that you know resides within yourself! The program will allow you to discover: Time Management; Your Mission Statement; The Unlimited Potential of Your Mind; Discipline and Will Power; How to Unleash Vitality; Your Personal Goals; Achieving Physical Excellence for You; How to Attract Wealth & Prosperity; and Dealing with Change
Liane also does Reflexology, Ear Candling, Reiki treatments and training, Quantum Touch treatments and training, and other techniques to assist and support an individual on a journey to wellness and self-healing.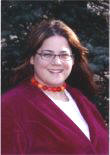 Kelly Wilk, Registered Reflexologist with additional training in Therapeutic Touch and Reiki
720 Spadina Avenue, Suite 507
Toronto, Ontario
(416) 317-2124
Kelly is a Registered Reflexologist with the RRCO. In addition she is trained in two forms of energy work. Kelly has been studying Therapeutic Touch for three years and has achieved her level two in Reiki. She also works with Aromatherapy.
Her experience in health care and promotion for the last five years has been gleaned from a number of environments. Namely they are in spas, hospitals, wellness centres and other community based wellness organizations.
Sonja Carr, Reiki Master
The Healing Space
Toronto, Ontario
(416) 432-5720
Email Web site
Sladana Z. Ilic, Reiki Master
Toronto, Ontario
(416) 483-7804
Email
Lara Stewart-Panko, Reiki Practitioner
Hamilton, Ontario
(905) 389-3395
Email Web site
Angelita Agustin, Reiki Practitioner
Relaxology Health Center
Mississauga, Ontario
(647) 271-9700 or (905) 919-9799
Rita Bonnici, Reiki Master and Reflexology
Mississauga, Ontario
(416) 457-3089
Email Web site
Crystal Sauve, Reiki Practitioner
Mississauga, Ontario
(905) 608-2659
Email Web site
Sandra Lam, Reiki Practitioner
Oakville, Ontario
(905) 844-1588
Email
Focus on the giftedness on children
Deborah Ferris MA, M.Ht.
Certified Hypnotherapist, Psychotherapist & Reiki Master
Healing Connecting
Willowdale, Ontario
(416) 223-6831
Email Web site
---
If you are a Reiki Practitioner in the Greater Toronto Area and would like to be listed on this page, please contact me. One of my requirements for being listed is that you can trace your lineage back to Mikao Usui.
---
Reiki Toronto
9 Glebe Crescent
Brampton, ON L6S 1E9
Satellite Offices:
717 Bloor Street West
Toronto, ON M5S 2T9
Barrie, ON L4M 6B6
Hamilton, ON L8R 1G5
(905) 791-8320 (by appointment only)
43n39, 79w23 43n41, 79w46 43n15, 79w51 44n24, 79w40